Fortnightly Market Update
Livestock Market Essentials
Brought to you by Heartland Bank and AgriHQ
Updated 12 July 2021
---
BEEF MARKET UPDATE
After a wet burst two weeks ago, the North Island is feeling generally well placed for feed. Parts of Bay of Plenty and Northland have received enough rain to put good levels of feed ahead of them for the half-way point of winter, while light frosts and clear days along the east coast have supported moisture absorption in areas which were soggy underfoot. In the South Island, conditions were unseasonably mild in parts of Canterbury and Otago at the beginning of last week. However, heavy rainfall from Otago south midweek created unpleasant conditions for winter break feeding and added more mud to already short pastures.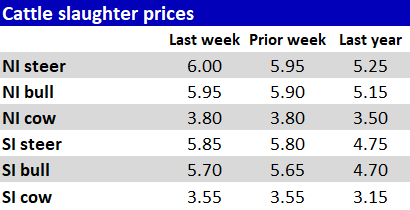 Processors continue to battle with looming stock shortages. The prime kill is very pronounced through the country, and even if there are more heifers and steers in the system as B+LNZ projected, the tail-end of the kill will be seriously tight this season. This is supporting consistent lifts at the farmgate to keep production rolling at some plants, while others ease off capacity in line with a seasonal lull in supply. Cow prices are somewhat negotiable in the North Island as companies battle over large lines of stock to keep the chains full.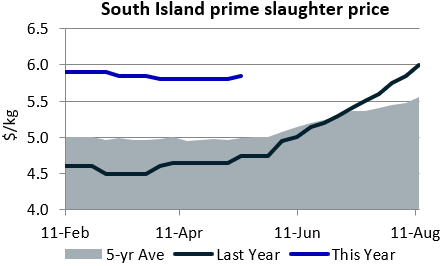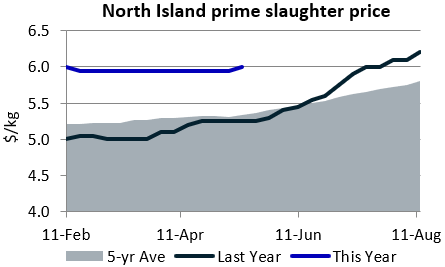 The cattle store market is firmly in winter mode, meaning activity is very limited. However, there is a general upward trend in the market, with buyers paying up to secure stock before the market surges in springtime. The market is favouring traditionally bred R2 steers and bulls over dairy-cross stock and heifers, meaning there is still some good buying to be had.
Interested in Livestock Finance?
Apply for livestock finance online or even over the phone and we'll have an answer in seconds.
LAMB MARKET UPDATE
On the lamb side of things, farmgate indicators continue to swell in line with good export interest and procurement pressure between companies. One major processor reported June kill numbers for the country were down 25% compared with 2020, indicating the severity of the hole in supply. A dire supply situation in the South Island had processors opting to go offline for maintenance rather than running at low levels last week. Market prices are at unprecedented levels for this time in the season, and one company is taking a step further by offering a fixed-price contract which peaks at $10/kg for September.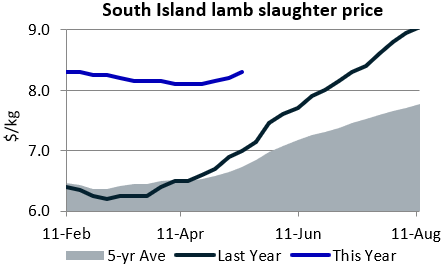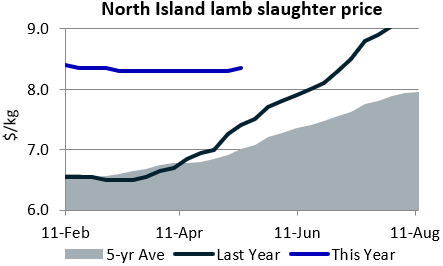 Lamb values sky-rocketed two weeks ago, fuelled by the promise of up to $10/kg at the farmgate this spring. The sale yards were very busy, with vendors feeling confident enough to take their stock to auction rather than accepting a single price in a paddock trade. In the North Island, the Feilding and Stortford Lodge lamb sales ran hot, with the Stortford Lodge average lamb price surging to $5/kg. This sort of pricing is further challenging processor supplies, and lambs are moving through yards for a second and third time at finished weight. Last week, the market could not sustain its heady levels when met with an increased offering at both Stortford Lodge and Feilding, however prices are still very strong for this time in the season. In-lamb ewe sales are also supported by strength at the farmgate and the promise of good returns this spring. Good ewes at Temuka's in-lamb ewe fair last week sold for $240-$260, which lines up with a strong mutton and lamb schedule.