Livestock
Market Essentials
Brought to you by
Heartland Bank
and AgriHQ
Updated 29 June 2020
BEEF MARKET UPDATE
---
Colder weather in late June through the South Island is putting a cap on grass growth, however there isn't much mud around meaning feed utilisation is good for the time of year. A wetter week in the North Island has been welcomed to help to build up the water tables, and overall the mild, wet June has been good for grass growth. Most areas have seen higher than normal grass growth for the time of the year, a big bonus given most areas were going into winter short of feed.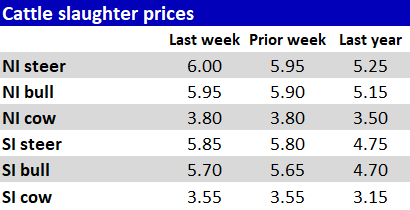 US manufacturing beef prices continue to ease. Despite these decreases, these prices are still higher than this time last year. Reports out of China indicate buying has slowed due to a mixture of heavy May buying, second-wave covid-19 flare ups, and seasonally low beef consumption levels. Exporters are often looking to temporarily divert to alternative Asian markets such as Korea and Taiwan.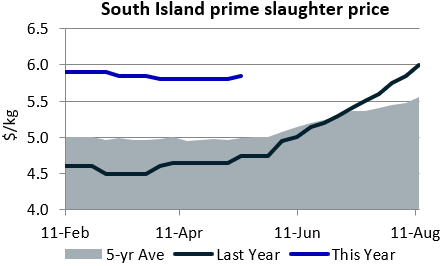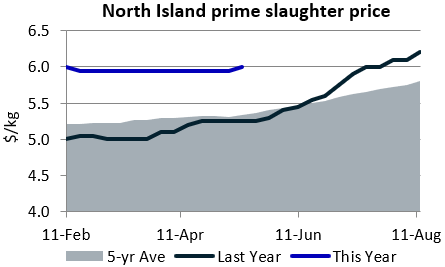 Cattle slaughter prices continue to rise off the back of procurement competition for the usual low number of killable cattle available in winter. South Island backlogs are improving with about two weeks wait times for prime cattle. The North Island is up to date with all cattle easily to get into processors. The store cattle market is firming, with buyers preferring shorter-term cattle that will be killed by Christmas. The R2 store bull market has quickly gone from large oversupply in May to undersupply. The yards are leading the lift in R2 bull prices, recently selling at Feilding for $2.90/kgLW, whereas six weeks ago only $2.00-$2.10/kgLW was being paid.
Interested in Livestock Finance?
Apply for livestock finance online or even over the phone and we'll have an answer in seconds.
LAMB MARKET UPDATE
---
The average lamb export value (AEV) for May tanked from April. According to StatsNZ the AEV was $10.04/kg, down from $10.57/kg the month prior. It is unusual to see the AEV fall at this time of the season. Almost all markets have been reported to be weakening through June, though only by a small degree at this stage. China is over-stocked on product, whereas other markets continue to be hampered by the heavily contracted restaurant trade. For instance French racks, which were returning US$9/lb in early-May, are down to US$6/lb.


Lamb slaughter prices continue to rise based on low supplies of killable lambs, despite the weak export market. The North Island rose above $7/kg last weeks, while the South Island is just under $7/kg. Processing plants are closing for either maintenance or the annual change to bobby calf production, which will better match supplies and demand. The story around store lambs varied between islands. The South Island has mostly held for the past month as word of the poorer lamb outlook spreads, whereas the North Island has swung up and down week-to-week, largely mimicking results in saleyards the week earlier.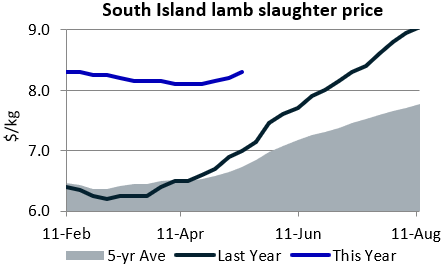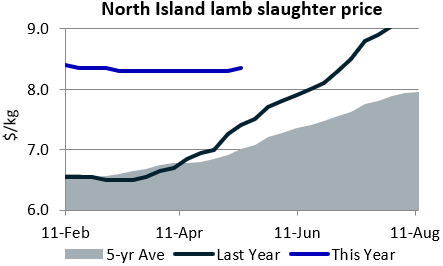 Our Partnership
Heartland Bank is proud to have teamed up with AgriHQ earlier this year to form a joint partnership.
Together we were able to launch the AgriHQ Finisher Tool which was developed with the intention to make livestock buying decisions easier for farmers today.
To read more about our partnership and the AgriHQ Finisher Tool click here.
Commentary provided and written by AgriHQ and the opinions expressed in the commentary are solely those of AgriHQ not necessarily those of Heartland Bank.
The team members at AgriHQ know agricultural markets inside and out. AgriHQ's full range of regular reports delves deeper into market intelligence to provide farmers with valuable insight they can capitalise on. Explore the intelligence you might be missing out on now at AgriHQ.co.nz/farmer
Resources for
you to use
AgriHQ Finisher Trading Margin Calculator
StockX
Your online livestock marketplace
Not sure where to start?
Interested in arranging livestock finance but not sure where to start? Contact one of our Rural Managers and they will be more than happy to help guide you through the process.