Fortnightly Market Update
Livestock Market Essentials
Brought to you by Heartland Bank and AgriHQ
Updated 16 November 2020
---
BEEF MARKET UPDATE
Temperate weather conditions in the North Island has led to a late spring flush. Most regions are reporting good pasture cover which is supporting supplementary feed production and stronger confidence in the cattle store market. The South Island has also been experiencing mild weather, which has improved grass growth. More rain is required in Canterbury and North Otago, as well as more sunshine in Southland and South Otago. If this occurs, the deflated South Island store markets could also see a turn-around.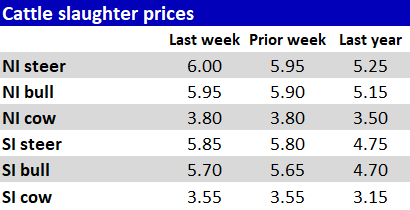 Driven by increased feed confidence, the North Island cattle store market has made a recovery. Yearling steers are at the heart of this recovery. Over the last two weeks, yearling steer prices have increased across the board, with heavy beef steers trading for 25c/kg more than they were last fortnight, lighter types up 55c/kg, and dairy-beef steer prices increased 20c/kg. There has also been stronger competition for weaner bulls, and 100kg cattle are commonly being quoted at $460 in the paddock.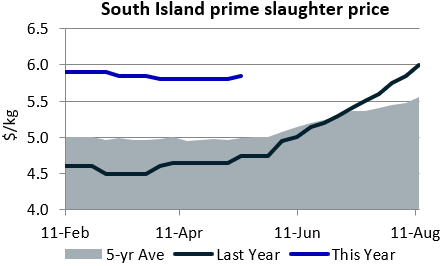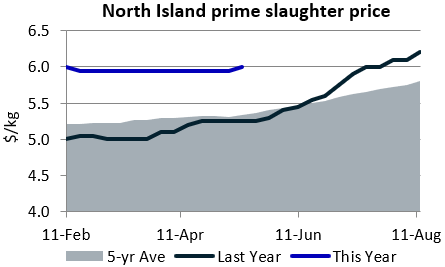 A reduction in the number of cattle trading last week in the South Island helped to bolster prices. Growth in prices was noted across the board. Two-year steers have performed particularly well, as beef types lifted by 30c/kg on last week's prices, and dairy-cross types lifted by 40c/kg. An increase in demand was noted not only by price lifts but also clearance rates, as cattle were no longer being passed in at auction at the rate they were in past sales.
Interested in Livestock Finance?
Apply for livestock finance online or even over the phone and we'll have an answer in seconds.
LAMB MARKET UPDATE
A slight decrease in cattle slaughter prices was enacted in the North Island two weeks ago, but this week AgriHQ slaughter indicators held on all cattle aside from Local Trade. Cattle supply is tight in the North Island, because feed conditions are not motivating farmers to cull cattle. Competition for supply, especially as processors increase capacity going into summer, means North Island slaughter price drops will be difficult to execute in the short-term. However, processors are warning that pulling cattle from slaughter now will lead to long wait times to get cattle away in the summer. The same cannot be said for the South Island, where Bull supply is higher than expected for this time of year, which has allowed processors to pull-back prices on these cattle.


Store lamb vendors in the South Island have expressed satisfaction with prices thus far. Dry conditions in Canterbury pushed lambs on to the market two weeks ago, when they earned just over $3/kg. Since then, encouraging pasture growth has firmed lamb prices by 5-10c/kg, and 28kg male lambs are selling for up to $3.50/kg. In the North Island, the spring flush has not fired up the lamb market like the cattle market. Increased grass growth is motivating some farmers to postpone weaning, so lambs are staying on farm to capitalise on good conditions for weight gain and aid is pasture control. Additionally, uncertainty in the export market is tempering demand for store lambs and putting some downward pressure on North Island prices.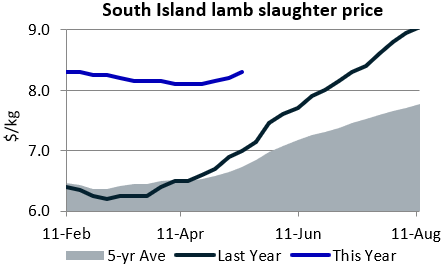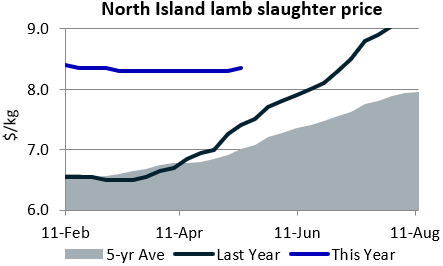 The North Island lamb supply at processors is tight, leading to stability in lamb prices and a 10c/kg price lift on mutton to keep the chain full ahead of summer night shifts. Local Trade is operating at a clear premium on the back of low supply. South Island supply is slow to come online, as they are in the lull between old and new season lambs. A hard start to spring is doing nothing to remedy the situation, as lamb growth is slower than normal.