It's been a warm and windy fortnight or so for the entire country. Parts of the South Island were overdue for a bit of heat, which has given paddocks a bit of late-spring boost. Lower regions are still tracking behind schedule though. It's beginning to get a bit too dry through the North Island, however, especially through the east coast. Nowhere appears to be doing any better than usual, which is adding a few nerves to store markets.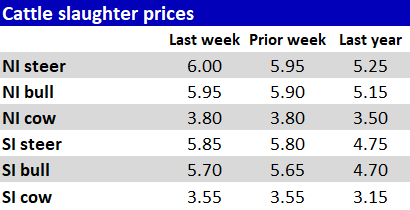 Beef plants are getting busier by the week. However there hasn't been any downwards movements in schedules just yet. Instead the incredibly strong export market is allowing processors to keep farmgate prices up. Bulls are paying above prime in both islands for the first time in a few years, just in time for cull dairy service bulls to come forward. Store markets are mainly following a steady path, though there is increasing apprehension in the North Island while farmers wait for rain. In relative terms, 100kg Friesian bull calves are still quite cheap.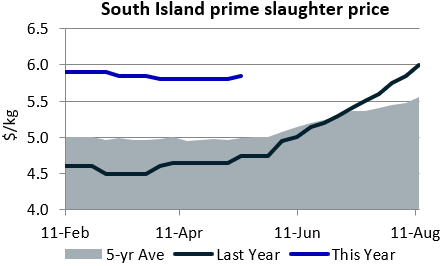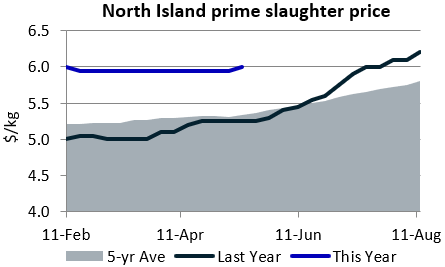 US buyers were caught short of product and pushed manufacturing beef prices to all-time record levels for a short period. This situation is slowly resolving itself, especially as the NZ kill increases, but prices should still hold well above normal for the remainder of the year. China continues to buy up big. Prime cuts are relatively flat selling still.