Fortnightly Market Update
Livestock Market Essentials
Brought to you by Heartland Bank and AgriHQ
Updated 27 April 2021
---
BEEF MARKET UPDATE
The past fortnight has been ruled by settled conditions throughout both islands, which is unfortunately contributing to drier than usual autumn weather. Southland, Otago, and Canterbury are all in need of good soaking rain and most eastern areas of the North Island are in the same boat. There is no clear sign of significant rain entering the forecast in the near-term, however a cooler edge is entering the weather pattern, which may impede pasture growth.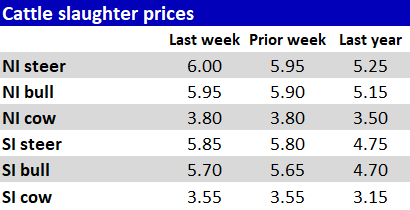 Logistical issues are weighing on processors' minds as the cow kill gets properly underway in the North Island. There is low storage availability in both New Zealand and export markets, and poor reliability in shipping is affecting the shelf-life of exported cuts, threatening sales. This issue is not helped by South Island backlogs pushing cattle into North Island plants for processing. The offloading of North Island cows, strong South Island supply, and reduced capacity in an effort to conserve storage space, is limiting improvements in farmgate prices at this stage.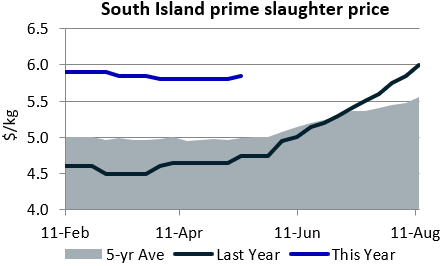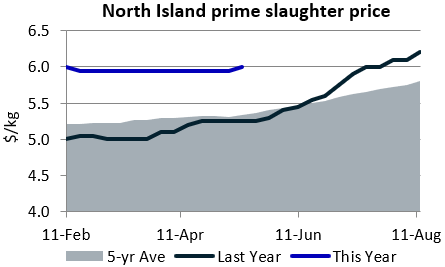 The cattle store market continues to lack spark in both islands. There is a market for well-bred, stylish stock – as illustrated by some good results on Angus lines at Stortford Lodge last week – however, anything perceived as slow-finishing is having a hard time, hampering demand for dairy-cross cattle. Dry conditions and below average farmgate prices are responsible for low interest in restocking with older, replacement cattle, and keeping prices subdued. Because of this, cattle are trading at low levels relative to past years.
Interested in Livestock Finance?
Apply for livestock finance online or even over the phone and we'll have an answer in seconds.
LAMB MARKET UPDATE
On the lamb side, supply is still weak in the North Island despite strengthening farmgate prices. The supply is also weakening in the South Island, with the main slaughter season winding down. In Southland where there are still some lambs to get through, producers who can hold off and weight gain for stronger returns in future are doing so.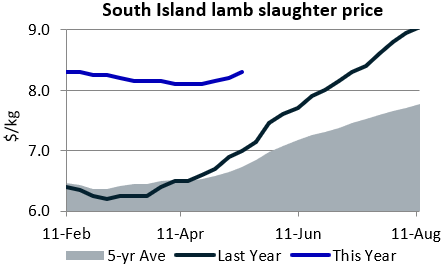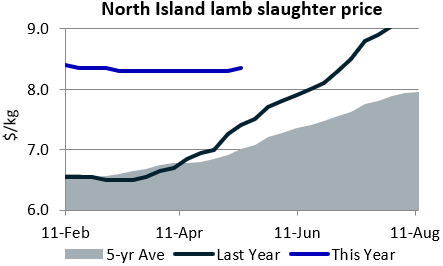 In the store market, North Island lamb prices are racing ahead of the South Island. At these levels, there are better returns available in trading near-finished lambs in the paddock and the yards – particularly in Feilding, where top-end prices pushed the $150 mark. North Island buyers are somewhat locked out of the South Island market, where farmers are offloading some capital ewe numbers due to feed concerns. The effects of this move will likely be felt in the 2022 ewe fairs.