Market confidence has been knocked in the UK, EU and US due to restrictions and protocols that have been implemented due to coronavirus. New lamb orders have all but ceased in these markets. Some last-minute Easter chilled orders have been cancelled due to the issues arising from coronavirus. The Chinese market has reported steady demand and prices for anything which can be sold via takeaway and retail shops.


Backlogs on mutton and lamb in the North Island are disappearing, with many finding it a lot easier to get space for lambs. With lamb numbers starting to drop in the North Island, competition is increasing, rising the schedule to $7.00/kg. Space for lambs in the South Island remains tight with no change to the $6.80/kg schedule. Mutton prices look to be improving this week due to the resurgence of the Chinese market. Store lamb prices are decreasing in the North Island are big numbers of hill country lambs come forward. South Island buyers had been taking a fair portion of these, but orders are decreasing. Things are closer to steady within the South Island.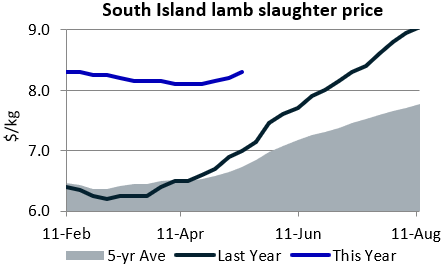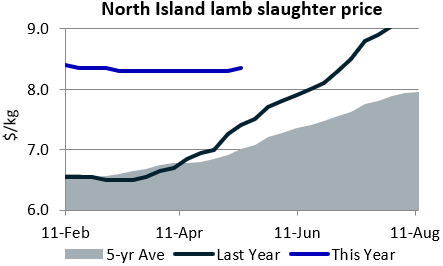 Our Partnership
Heartland Bank is proud to have teamed up with AgriHQ earlier this year to form a joint partnership.
Together we were able to launch the AgriHQ Finisher Tool which was developed with the intention to make livestock buying decisions easier for farmers today.
To read more about our partnership and the AgriHQ Finisher Tool click here.
Commentary provided and written by AgriHQ and the opinions expressed in the commentary are solely those of AgriHQ not necessarily those of Heartland Bank.
The team members at AgriHQ know agricultural markets inside and out. AgriHQ's full range of regular reports delves deeper into market intelligence to provide farmers with valuable insight they can capitalise on. Explore the intelligence you might be missing out on now at AgriHQ.co.nz/farmer