It's all getting a bit quiet for the lamb and mutton kill. Old season lambs are slowly drying up, and new season lambs are still a few weeks away from making a serious appearance. However this isn't prompting any price-wars, with the majority of processors keeping prices steady last week. If there is any upside to schedules from here it will be minimal. The first serious offerings of spring lambs were found in the Feilding and Stortford yards last week – intense interest saw these average $143/hd. Ewes with lambs-at-foot are mainly selling to steady interest.


It's still all about China for export lamb sales. Lamb flaps are selling for record prices, while other cuts are mainly lifting. The chilled lamb trade into Europe has left exporters a little disappointed, but are still respectable in a historic perspective. Sales into the US are muted, mainly due weakening interest in heavy (i.e out of spec) French racks.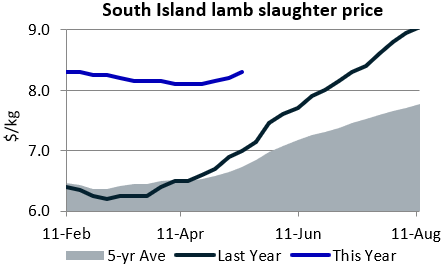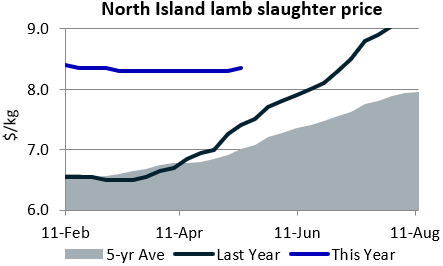 Our Partnership
Heartland Bank is proud to have teamed up with AgriHQ earlier this year to form a joint partnership.
Together we were able to launch the AgriHQ Finisher Tool which was developed with the intention to make livestock buying decisions easier for farmers today.
To read more about our partnership and the AgriHQ Finisher Tool click here.
Commentary provided and written by AgriHQ and the opinions expressed in the commentary are solely those of AgriHQ not necessarily those of Heartland Bank.
The team members at AgriHQ know agricultural markets inside and out. AgriHQ's full range of regular reports delves deeper into market intelligence to provide farmers with valuable insight they can capitalise on. Explore the intelligence you might be missing out on now at AgriHQ.co.nz/farmer