Fortnightly Market Update
Livestock Market Essentials
Brought to you by Heartland Bank and AgriHQ
Updated 11 October 2021
---
BEEF MARKET UPDATE
Grass growth is starting to move up a gear through the North Island. Warmer temperatures have been welcomed through the northern and western parts of the Island, while back-to-back weeks of meaningful rainfall through the eastern coast has meant farmers are a lot less twitchy about feed than a few weeks ago. A cracker week in Canterbury and Southland last week has lifted spirits, but it's been a long time coming, and almost all areas continue to run short much shorter than usual on feed. Wind, frosts, and rain had all kept pasture growth to a minimum up until October.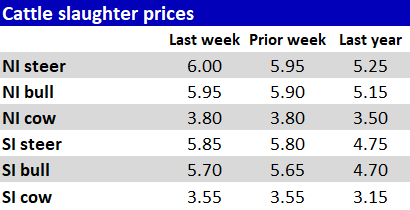 Processors continue to pay record or near-record prices on cattle. Competitive tension continues to pull the North Island market upwards as processors prepare to open more slaughter capacity. Supplies are tighter than expected, thought to be related to sub-par growth rates, which could congest the November/December period when these finally reach target weights. Similar trends are starting to be reported out of the South Island, though good numbers coming forward through September meant prices had barely changed for the seven weeks prior. Store cattle markets are improving across the board, though those with the potential to be killed near-term are strongest. On-farm sales in the South Island with well-bred beef cattle have performed well, but the yards have been shaky on dairy-cross cattle.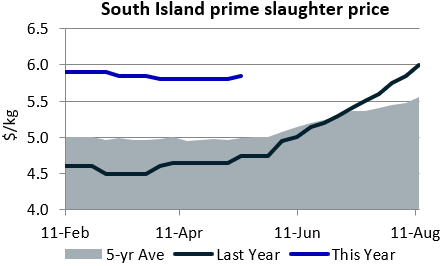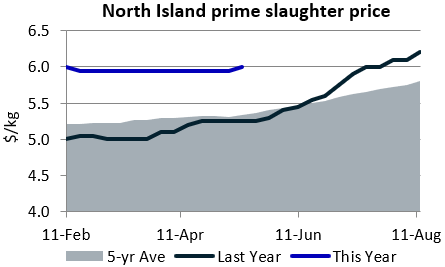 Export beef markets continue to perform very well. Imported manufacturing beef prices in the US are yet to retreat, as would usually be noted through the start of spring. This has pushed prices to a third above the five-year average in NZ dollar terms. China is our main market for other beef cuts. Their ban on Brazilian beef following a mad cow disease case has extended to more than a month now. Brazil had supplied 38% of China's imported beef in the year-to-August.
Interested in Livestock Finance?
Apply for livestock finance online or even over the phone and we'll have an answer in seconds.
LAMB MARKET UPDATE
Lamb slaughter prices have largely plateaued the past few weeks. Though there is a hint of upwards pressure building as processors, as a whole, are a little shorter supplied than expected. We are in the midst of chilled Christmas production, which will run for another week or two. Processors are beginning to check lamb's teeth, with quite a few reports of lambs being re-classified as mutton upon inspection. Some processors have decreased maximum preferred carcass weights specifications too, leading to deductions on some of the heavier lambs that don't meet chilled Christmas production specifications. Ewes with lambs-at-foot have mainly traded for a steady $100-$130 all counted in recent weeks. Very small numbers of new season lambs are starting to sell, with a line of 60, weighing 22kg, making $125 at Feilding.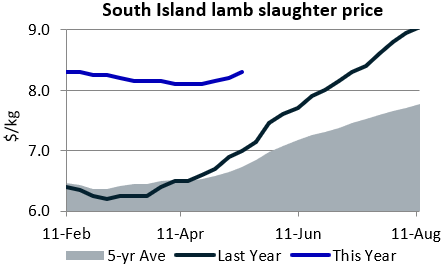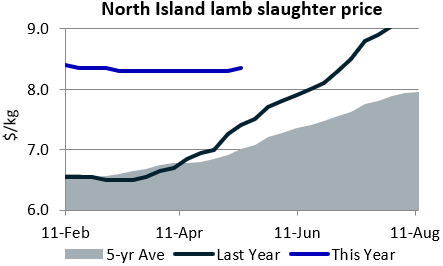 Strong interest out of Europe has meant chilled Christmas lamb has sold well on export markets, with prices above last year. However fewer vessels are available to make the trip, which has reduced volumes traded. Both China and the US continue to buy with enthusiasm, the former beginning to build inventories for the Chinese New Year period. Numerous frozen cuts into both markets are selling at record levels in US dollar terms.