Welcome to doing things differently
At Heartland Bank, we're on a mission to improve the lives of Kiwis by making money work for them. We believe banking shouldn't be hard. We're always working to integrate innovative new technology that enables you to live and bank the way you want.
Here's how we work
We make things easier for you

Whether it's applying for a loan or making a term deposit, we are committed to finding a way to make it easier for you. We focus on speed and simplicity in everything we do so we can get to "yes" faster.

We know that your time is precious

We know that dealing with a bank is not at the top of your to-do list. That's why we spend our time finding more ways to give you more time – to run your business, to enjoy your retirement, to get where you're going faster. Your time is better spent doing the things you really want to do.

We'll be here if you need us, but we won't get in the way

We know that good customer service can mean different things to different people. We love getting to know our customers. When you call us, you'll speak to a friendly, real person. When you come and visit us, one of the locals will be there to help. But if it's quick, no-fuss online service that you're after, we're great at doing that, too.

We're not just another bank

We're proud to be Kiwi. And we're proud to have a long New Zealand heritage. But that's not the only thing that defines us. We embrace technology and the difference it can make for our customers. We get things done quickly and without fuss. We are a small and agile team with a great track record of achieving what we set out to do.
The leader in Reverse Mortgages – both here and in Australia
Heartland Bank is the market leading reverse mortgage provider in New Zealand. Together with Heartland Reverse Mortgages in Australia, we have helped more than 40,000 home owners live a more comfortable retirement.
In New Zealand we are proud to be Consumer Trusted Accredited for six years running. In Australia, Heartland Reverse Mortgages has won the Australian Broker 5-Star Mortgage Innovator Award, as well as Infochoice's Best Reverse Mortgage, and winner of the Australian Mortgage Awards' 'Most Effective Digital Strategy – Lender' Excellence Award for digital focus.
Our award-winning product and thorough process - to ensure customers make an informed decision, together with our personalised service from our team of professionals, is what makes Heartland the lender of choice for many Kiwis over 60.

Meet our leadership team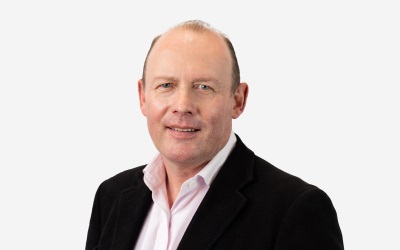 Jeff Greenslade
"Our customers are at the heart of everything we do. It's more than just providing excellent customer service. It's about finding ways that we can make a real difference for our customers and the communities in which we live. Putting Kiwi families into safer vehicles or helping retirees to live a more comfortable retirement without unnecessary financial stress are just some of the things we do to enhance the lives of our customers."
Chris Flood
"Whether you're looking to save or borrow, we're here to help. We also make sure we're in the most convenient place for you. Right there when you're buying a car from the car yard, online when you're looking for a savings account, or on your mobile in between quoting jobs. When you need us, we'll be there."
Leanne Lazarus
"The Heartland whānau is a talented team of individuals committed to delivering value to our customers, shareholders and communities. We have big ambitions to achieve success in everything we do and strive for excellence in the products we offer and the services we provide."
Heartland quick facts
| | |
| --- | --- |
| Heritage | Heartland Bank's roots stretch back to 1875. |
| Credit rating | BBB (Outlook Stable) from Fitch Ratings. |
| 100% for NZ | NZ operated and managed. |
| NZX and ASX listed | Listed on the NZX Main Board, and listed on the ASX (Foreign Exempt Listing), with 13,000+ shareholders. |
| $4.9bn in Finance Receivables | Diversified portfolio of assets by business sector and geography. |
| $4.1bn of Customer Deposits | 44,000 individual depositors, many of whom have been with us for 10+ years. |