Home Loans
Looking for
the 1.99%?
Our famous 1.99% p.a. 1-year fixed mortgage rate could help you repay your mortgage sooner. And with our self-serve online application, the process is entirely in your hands.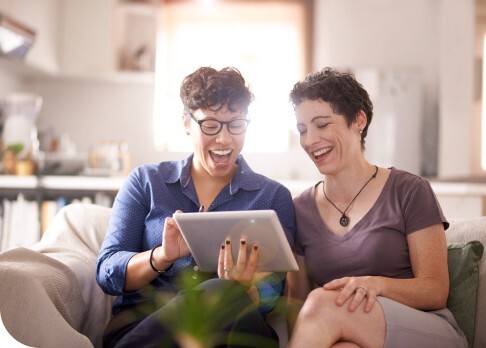 Our rates
Choose the loan type that's right for you, fixed, floating or a combination of both. Please note, Heartland currently only offers term home loans, not revolving credit home loans.
Interest rates accurate as at 05/03/21
Calculate your repayments or estimate how much you could borrow
Are you eligible?
To be eligible to apply, you'll need to meet the following criteria.
a NZ citizen or permanent resident, over 18 years old
looking for a home and have a 20% deposit, or already owning a home and have at least 20% equity
planning to live or currently living in the property
able to meet the repayments over the requested loan term from your salary or wages
a standalone, single section house that is freehold, cross lease or on a unit title
located in an urban centre
owned or purchased either joint or individually (not in a trust or company)
already built.
The home must not be:
a monolithic or plaster clad property consented before 1 January 2006.
You'll also need to have your income paid into a YouChoose account. If you don't have one, we can help you open one during the application process.
Heartland's lending criteria, terms, conditions and fees apply.
Calculate your repayments
Have a play with the calculator below to see what your repayments could look like.
---
Got questions?
Why choose Heartland Home Loans?

Applying for a home loan isn't always straight forward. That's why we designed Heartland Home Loans with a simple, online application. With great rates and flexible repayment frequencies, we're here to help you get your dream home sorted, so you can get back to what really matters to you. Welcome to doing things differently. Get to know Heartland Bank a little better.

Why do you have specific eligibility requirements?

Our eligibility requirements allow us to provide an online application, so you can apply when and where you choose and receive an initial decision online. It's also part of why we're able to offer such low interest rates. If you don't currently meet our criteria, you can always come back to us in the future, as we may adjust these.

*How does the floating rate credit work?

We're offering a $750 credit for new home loan customers who refinance more than $100,000 with Heartland at our floating interest rate for 12 months or more. If you borrow more than $500,000 you could be eligible for up to $1500. At the time of drawdown, we'll transfer the credit into your YouChoose account (which we'll take you through setting up). If you refinance your loan to another lender or move your loan to a fixed interest rate with us before 12 months is up, you'll need to repay the full amount of this credit to us.

Why is the application process online?

With an online application, you can save time by applying when and where you choose. There's no need to spend time arranging appointments with mortgage managers or to go into a bank branch.

What type of home loans does Heartland offer?

Heartland currently offers term home loans (or table loans) with floating or fixed interest rates. At this stage we do not offer a revolving credit facility for Heartland Home Loans.

I'm an existing home loan customer. Does this apply to me?

No, you will not automatically be moved across to a Heartland Home Loan. However, anyone who meets our eligibility requirements is welcome to apply, including our customers with an existing home loan. Find out more about home loans drawn down prior to 2020.