Livestock Finance
What our customers say
---
Alternative grazing solutions
My brother Donald and I have been in a dairy grazing partnership for close to 20 years and normally it's a fairly self-sustaining operation. However, every few years dairy farmers grow enough feed to look after the cattle themselves, so we purchase our own cattle to graze over winter. This year, we also decided to take on 350 yearling bulls to increase farm cashflow.
We asked our agronomics consultant who to speak to about financing the purchases, and he recommended Heartland Bank. He had a few clients who spoke highly of its Open for Livestock loan, so we decided to apply.
It was such an easy process and it didn't take long at all – we filled out the application form out and were given the OK within a few days.
The Heartland Bank relationship managers we dealt with – Emily from mid-Canterbury and Ben from Christchurch – were terrific. We'd highly recommend working with them.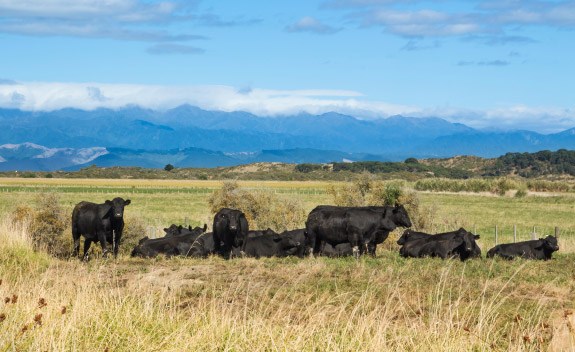 Interested in Livestock Finance?
Apply for livestock finance online or even over the phone and we'll have an answer in seconds.