Dairy Direct
Dairy farm finance made easy
With Heartland's online application and competitive rates, the process of buying or refinancing a dairy farm is in your hands – on your time.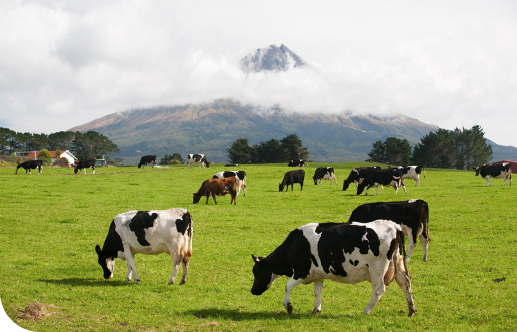 Are you eligible?
To be eligible for a Dairy Direct loan, you'll need to meet the following criteria:
You must be 18 or older.
You must be NZ citizen or permanent resident.
You must be a dairy farmer.
You must have more than 55% equity.
The farm must be 50 hectares or larger.
You must provide us first mortgage security.
Heartland's lending criteria, terms, conditions and fees apply.
How does it work?
Complete the 3-step online application anytime, anywhere.
Get a decision online. No phone calls required.
We'll confirm your details and loan structure, conduct any required checks and request any supporting documents.
Upon completion, we'll be in touch within two business hours.
Calculate your repayments
Have a play with the calculator below to see what your repayments could look like.
Got questions?
What are the interest rates and fees for Dairy Direct?

The interest rate for Dairy Direct is currently a floating rate of 9.74% p.a. There are no establishment or ongoing fees to take out a Dairy Direct loan. There may be fees associated with varying or discharging your loan.

Why is the application process online?

An online application saves you time by allowing you to apply when you choose, wherever you are. There's no need to spend time arranging appointments with rural relationship managers or going into a bank branch.

What if my internet connection isn't strong enough to complete the application?

If you're having internet issues and are unable to complete the application online, give us a call on 0800 43 27 00 and we can help you through the application process.

What does online approval mean?

Online approval means it looks like you might meet our lending criteria, based on the information you entered online. We will need to verify what you have told us with your supporting documentation, conduct any required checks, and confirm your loan structure. Any full approval will be subject to Heartland's lending criteria, terms and conditions.