What is a reverse mortgage?
A reverse mortgage is like a normal home loan that has been designed for the needs of people over 60. It allows you to release equity from your home to live a more comfortable retirement. Importantly, with a reverse mortgage you continue to own and live in your home and community for as long as you choose.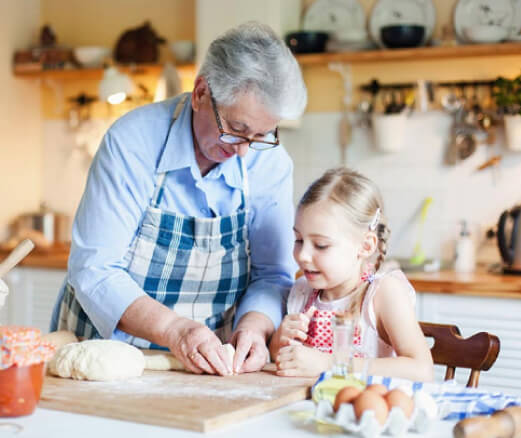 How does it work?
Unlike a standard home loan, you don't need to make regular repayments. Interest is calculated on the outstanding balance and added monthly to your loan. Voluntary repayments can be made at any time, which reduces the balance and interest charged.
The total loan amount, including accumulated interest, is repayable when you move permanently from your home. This could occur when you sell your property, move into long-term care or pass away.
To be eligible, you need to be over the age of 60, own your own home outright, or have a standard mortgage that can be paid off by the reverse mortgage. The amount you can access depends on your age and the value of your home.
Learn more in our Reverse Mortgage Fact Sheet
---
Secondary Property Loan
You can also take a reverse mortgage against a secondary property such as an investment property or holiday home. A Secondary Property Loan provides you the same benefits of a reverse mortgage on your primary home.
Streamline Application
If you're looking to release less than $100,000 equity from your home, our Reverse Mortgage - Streamline Application may be right for you. It has all the protections of our regular Reverse Mortgage with a few added benefits including:
no registered valuation required
lower upfront costs
faster settlements.
Specific lending criteria apply for Secondary Property Loans and Reverse Mortgage - Streamline Application.
Your reverse mortgage journey
Get in touch
A specialist will explain what a reverse mortgage is and take you through the application process. There's no commitment, you can change your mind at any time.
Property valuation
After you've completed your application, we'll request a valuation of your property, unless it meets our Reverse Mortgage - Streamline Application criteria. This will help us determine how much you can borrow.
Approval
We'll review the valuation and your application. Provided they meet our criteria, we'll make you a loan offer.
Settlement
We'll send your loan documents to your solicitor who must provide you with independent legal advice. If you proceed, the documents can be signed and returned for settlement.
What do our customers think?
More than 17,000 Kiwis over 60 have used the value of their home to access cash for a well-earned and comfortable lifestyle. See how our Reverse Mortgage has helped them.
Request your FREE reverse mortgage insights guide
Request now