Back to News
Staying afloat during retirement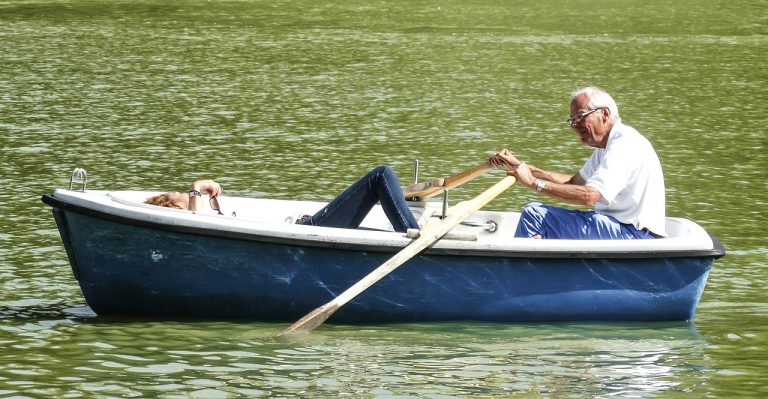 Four things you can do to boost your retirement savings
A 2012 survey by Horizon Poll showed that 63% of New Zealanders are not saving enough to retire on a comfortable income. Around 80% indicated that they thought their income would run out before the end of their lives.
Which begs the question: How much do you need to live a comfortable retirement in New Zealand?
Claire Matthews from Massey University says that NZ super is not enough. People need just over $100,000 in savings at age 65 to be able to afford the most basic of lifestyles in Auckland, Wellington or Christchurch.
Comfortable retirement is defined by The Association of Superannuation Funds of Australia as the capacity to be involved in a "broad range of leisure and recreational activities and to have a good standard of living through the purchase of such things as; household goods, private health insurance, a reasonable car, good clothes, a range of electronic equipment, and domestic, and occasionally international holiday travel."
So what can you do if you are about to retire in the next five to 10 years and your savings are not enough to provi­­de you a comfortable life? Below are four ways you can do to improve your nest egg.
Four things you can do to boost your retirement savings
1. Increase your monthly savings
Of course, this is an obvious step, and which may take a toll on your current lifestyle. But it could be an effective way to make sure that you will have enough money when you actually do retire. If you stick to a savings plan and increase your monthly savings amounts, you will be more likely to accumulate extra cash after five to 10 years.
Consider the impact on your savings growth if you put a few extra dollars away per week. The difference can be very significant and potentially be the difference between living a 'no frills' retirement vs having additional funds to do more enjoyable things in life.
Will a late savings boost be sufficient to provide you a comfortable life for your whole retirement? Perhaps not. However, it's still better than entering retirement with minimal cash and only having your Super to rely on.
2. Extend your career
Working for two to three more years will help you to save more, and the money you save may then have more time to grow by way of interest, dividends or share price appreciation.
You may want to extend your working years which can make a big difference in retirement savings. But, even if you'd like to extend your working years there's no guarantee that you will be able to. Many workers are forced to retire early because of company downsizing, the need to take care of a spouse, health issues, or changes in technology where new skill sets may be needed.
3. Review your investment portfolio
Some retirees who have small savings may be enticed to invest in stocks, in the hope that an aggressive strategy can significantly increase the size of their nest egg. Such a strategy is risky, particularly over a relatively short term, and it is recommended those considering this should seek financial advice immediately.
A qualified financial adviser can help you to invest in a mix of bonds and stocks that may provide you with a potentially higher return according to your risk level. However, be sure to shop around and choose an experienced, qualified adviser who will tell you what you need to hear – not just what you want to hear.
4. Consider a Reverse Mortgage 
It's fair to say that all seniors want a good retirement with enough funds available to live a comfortable life. Regrettably, the reality is this is not always possible and many retirees are seeking alternative ways to increase retirement funds or to supplement their pension.
One option is to tap into your home equity by taking out a reverse mortgage. At Heartland we offer a reverse mortgage loan for seniors which allows you to access a portion of your home's equity. You can receive the loan proceeds as a lump sum or in regular amounts to supplement your pension. Heartland can also provide an 'Express Top Up' facility as part of a reverse mortgage, which can be used for future needs or unforeseen expenses.
Meanwhile, you don't have to worry about regular repayments, as the loan is usually repaid when you choose to sell the home or you pass away. And the best feature: you can stay in your home for as long as you choose. A Heartland Reverse Mortgage allows you to retain ownership of your home, so you can live in comfort and within your existing community.
Heartland has a comprehensive guide that you can download for FREE here, or you can call our Reverse Mortgage experts at 0800 488 740 for a chat.
Heartland Bank lending criteria, terms and conditions, fees and charges apply.
Back to News