Back to News
How will you fund your retirement?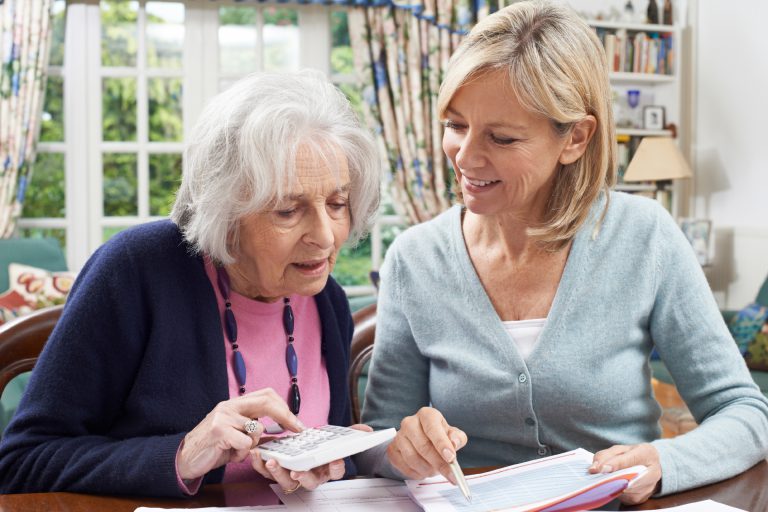 There are many ways to fund your retirement. Our expert, Lisa Hatfield discusses reverse mortgages, a retirement tool that is often overlooked.
While most New Zealanders have hopes of a long and comfortable retirement, aspiring to a better standard of living than what can be supported solely by New Zealand Superannuation, it's estimated that as much as 40 percent of Kiwi seniors rely solely on NZ Super to sustain them.
Recent research by the Financial Services Council gave us more numbers to ponder: most retirees will use up their savings in just 10 years and rely on the state pension after that, and more than two thirds of the retirement-age Kiwis surveyed felt they would not have enough income to live comfortably.
In my more than 10 years of working in the seniors finance sector, both here and in the US, I've seen first-hand how those without adequate savings are finding it increasingly difficult to live comfortably. For some, home improvement and maintenance is completely out of the question. For others, medical treatment that would otherwise improve their ability to participate in life is forgone. And forget about upgrading their car or visiting family overseas.
Reverse mortgages are one way to help retirees close the gap yet at times they've had a bad reputation. Given the strong culture of home ownership in New Zealand, particularly among seniors, and the fact that many Baby Boomers viewed paying their mortgage as a form of saving, I am committed to getting the right information into the hands of retirees.  While there's talk of this trend changing over time – think of the recently coined phrase 'generation rent' – owning your own home remains a sense of pride for most Kiwis.
I see the cash-poor, asset-rich seniors that would truly benefit from a reverse mortgage, enabling them to release some of the equity held in their homes to fund their retirement of choice.
So what are the issues? Why are reverse mortgages left out of so many retirement funding conversations? What makes them persona non grata?
Let's talk about a common concern: that it leaves nothing for the kids – also known as SKI or spending (the) kids' inheritance.
Perhaps it's time we had an honest discussion about the expectations of seniors and those of their children in regard to the concept of inheritance. I'd argue that many children value the legacy their parents will leave them – the values they instilled while they were growing up, for example – as opposed to financial windfall.
Sure, most people could use a financial helping hand every now and then, but they may be less willing to accept this if it was at the expense of their retired parent's eyesight or mobility.
One of my customers said she'd forgotten "how blue the sky is and how bright the flowers are" until a reverse mortgage allowed her the funds to pay for the cataract operation she'd been waiting seven years to have done. During that time the 68-year old had to give up driving due to her deteriorating eyesight, which severely limited her ability to continue her volunteer work and participate in her community.
Compounding interest? Yes, interest does compound but for some reverse mortgages you only pay interest on the amount you draw down, not the amount you've been approved for.
Family disagreements? You may not please everyone, but as long as the applicant is well informed and they're comfortable with the decision a reverse mortgage shouldn't be ruled out.
The applicants I work with are also required to seek independent legal advice, are strongly encouraged to speak to family and have a 30-day cooling off period to re-consider their loan. It's a big decision and it should be treated as such. I was recently made aware of one customer who told us that her independent legal advisor was blown away by how thorough her knowledge of the product was. And that's the way it should be.
There are pros and cons associated with every decision and retirement funding is no different.
I feel strongly that for some seniors, being able to stay in the home they know and love, and in the community they may have been part of for a good many years, is the best option. This is often referred to as 'ageing in place'.
Independence, community and a support network – one could argue that they are the foundations for all human beings but probably more so for those in their twilight years. Having to sell one's home or downsize in order to leave a few dollars in the bank is an option for some, but it may not be for everyone.
In today's internet age there should be no limit to the way we provide services to our seniors. Disruptive technology and business models such as Uber and Airbnb have changed the way we use taxis and visitor accommodation, which makes me think there will be new ways – perhaps some that aren't even known yet – to service our ageing population in the communities in which they've put down roots.
When people ask what I do for work I tell them that I offer an option for Kiwi seniors to improve their financial resilience and comfort in their retirement. It's what gets me out of bed each day.
Lisa Hatfield is Senior Manager, Retail at Heartland Bank Limited responsible for Heartland Seniors Finance in New Zealand. She has spent more than 10 years working in the area of reverse mortgages, including time spent with Security 1 Lending and Retirement Funding Solutions in the US.
Please note: Lending criteria, terms, conditions, fees and charges apply.
Back to News