Back to News
Do you have a will?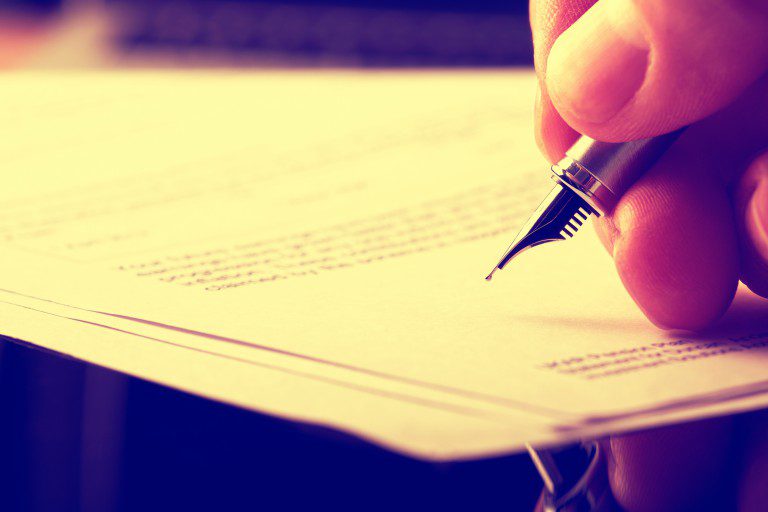 Your family's happiness after your life is likely just as important to you as it has been during it. Even if you won't be leaving anyone behind, a will can offer invaluable peace of mind as you head into later life
The Public Trust recommends that every adult should have a will. Not only does a will allow you to dictate how you'd like your estate to be distributed, it can also make life easier for the loved ones you've left behind.
What do I need to know?
In New Zealand, the Wills Act 2007 governs the rules around wills. For a will to be valid, you must be in a sound of state of mind at the time of writing it and have it witnessed by two people who are not beneficiaries.
You should review your will regularly to make sure it's still relevant, and update it whenever a significant life event occurs. This is particularly important if you get married or divorced as, unless you've left specific instructions stating otherwise, your will can automatically be cancelled and become invalid.
Rather than updating your existing will, you should always create a new one in its place that clearly states that your previous wills are now invalid.
If you die without enough money to cover your debts, your estate is considered insolvent. This means that your assets must first be used to pay off any outstanding debts before anything can be distributed to those named in your will.
What should I include in my will?
It should include a detailed list of all of your assets, including savings, investments, properties and other valuables such as jewellery or family heirlooms to ensure the executor of your estate doesn't have to go searching for them.
You should also include instructions regarding your funeral and what you'd like to happen with your body, as well as who you'd like to look after any children or pets that are in your sole care.
It may seem obvious, but it's also important you leave your will in an obvious place that can be easily found! It also helps to inform someone where it is kept – most likely an executor to your estate.
If the Public Trust writes your will, it will keep it in safe storage and give you a copy for your personal records.
What happens if I die without a will?
This is known as dying intestate. The Public Trust estimates that around 5%* of the estates it deals with annually are intestate.
In this scenario, a court appoints an administrator who then acts as the state's executor. This can only be done once it has been established that no will was left behind. The Administration Act determines who is allowed to act in this role.
For more information about wills, visit: https://www.publictrust.co.nz/personal/wills/faq
*2016 figure
Please note: this is generalised information only. We recommend you always seek legal and financial advice relevant to your personal circumstances.
Back to News