Refinancing with Heartland
Looking to refinance your mortgage? Heartland's simple online application and great rates could save you money and stress.Better yet, you could get a credit of up to $1,500 if you refinance onto our floating rate and stay floating for 12 months.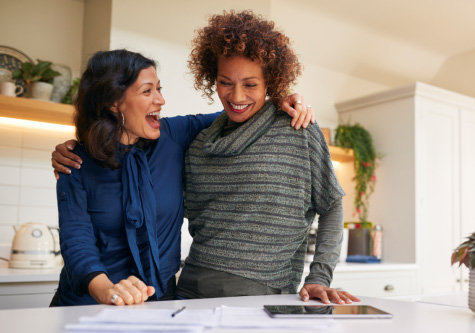 Our rates
Choose the loan type that's right for you, whether fixed, floating, revolving credit or a combination of all three.
Revolving credit (floating)
Interest rates accurate as at 06/12/23
Compare switching to Heartland with refixing with your current bank
Nearly time to refix your home loan? Use our calculator below to weigh up some of your options.
This calculator does not constitute financial advice. It is a general tool to estimate repayments and the total loan cost only, and is not an offer of finance by Heartland. Our calculations are based on the information you have entered, including the interest rate and loan term you selected, and are calculated at the interest rate being constant for the entire loan term. The total interest difference is based on the total interest charged on a mortgage from your current bank at the interest rate you selected if the rate was constant for the entire remaining loan term, minus the total interest that would be charged on a Heartland mortgage if the selected rate was constant for the entire selected term. Changes to interest rates and/or the repayment amounts will change this. Our quoted interest rates are subject to change. Heartland's responsible lending criteria, terms, conditions and fees apply.