Refinancing with Heartland
Looking to refinance your mortgage? Heartland's simple online application and market-leading rates could save you money and stress.Better yet, you could get a credit of up to $1500 if you refinance onto our floating rate and stay floating for 12 months.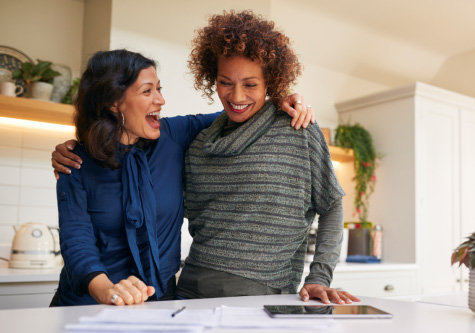 Refinancing doesn't have to be a hassle
In today's market, the temptation of record-low interest rates may seem outweighed by the potential headache of refinancing a mortgage – we get it, and we want to help. That's why we aim to make the process of switching to a Heartland Home Loan as easy as possible. Heartland offers:
options to split your loan across fixed and floating rates
options to add break costs from your current provider to your new Heartland loan
loan top-ups for minor renovations, or to consolidate other debt
credit of up to $1,500 if you refinance all or some of your loan onto our floating rate and stay floating for 12 months.*
*$750 credit for new home loan customers who refinance more than $100,000 at our floating interest rate for 12 months or more. If you borrow more than $500,000 you could be eligible for a credit of up to $1,500. The loan amount can either all be on floating, or on a combination of floating and fixed.
Our rates
Choose the loan type that's right for you, fixed, floating or a combination of both. Please note, Heartland currently only offers term home loans, not revolving credit home loans.
Interest rates accurate as at 05/03/21
How does it work?
1
You'll apply and get a decision online
2
You'll provide us your bank statements or IRD summary of earnings
3
We'll send you a letter of offer and confirm your new loan structure
4
You'll provide us with a copy of your current home loan statement to confirm the refinance amount
5
We'll confirm your identity using biometrics and open your YouChoose account
6
We'll send documents to your solicitor to sign with you, and then we'll open your home loan!
Check if you're eligible
a NZ citizen or permanent resident, over 18 years old
looking to refinance your home and have at least 20% equity
currently living in the property
able to meet the repayments over the requested loan term from your salary or wages
able to have your income paid into a YouChoose account. We can help you open one during the application process.
The home must not be:
a monolithic or plaster clad property consented before 1 January 2006.
Heartland's lending criteria, terms, conditions and fees apply.
---