Back to blog
Business Blog
What's the process of getting a business loan in New Zealand?
For many SMEs, getting finance is an important step in either kickstarting or growing the business. The pandemic has changed the financial landscape for many New Zealand businesses. Getting a cash injection can potentially open up a number of growth opportunities to help businesses back on their feet or potentially support them in getting ahead of their competitors.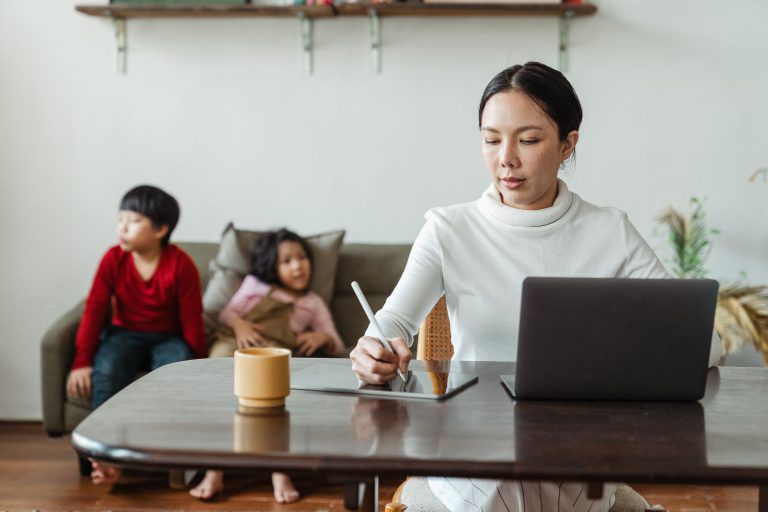 However, applying for a business loan can be daunting if you haven't done it before. We've pulled together a step-by-step guide, breaking down the typical process of getting a business loan and what SMEs should consider throughout the process and who to get guidance from.
Want to read this in a more visual format? Click here to jump down to the infographic.
1.  Have a big picture plan for your business
If you're thinking about your finance options, it's important to have a clear idea of why you need funds, what you want to achieve with those funds and how you plan to spend them. For example, before looking into loan options, make sure you've outlined exactly what this funding will go towards, and how that will make you money, save you money, give you more time, or improve the capacity of your business. Understanding and being able to articulate the big picture plan for your business is key and will help you determine how best to manage the funding.
2.  Talk to your advisors to get their thoughts
Make sure you're talking to the right people up front about your best path forward, as this could save you a whole lot of time and money in the long run. Here's who you might want to speak with about what.
Accountant
–   How should you best structure the loan?
–   If you're buying an asset, how can you best match the debt to the life of the asset?
Solicitor
–   How would a business loan fit with your other finance?
–   What are the risks?
–   How are you protected?
Insurance specialist
–   What is your insurable risk?
–   How will your existing insurance protect you and accommodate business debt?
–   Would you need to notify your insurer of any major changes to your business or purchase any new cover?
3.  Look into business loan options, including your main bank and other lenders
If you're considering getting finance through your main bank, get in touch with your business banking specialist about the information you'd need to provide, what security they would require and how long it will take to get a decision. Keep in mind that a $20,000 loan might have completely different requirements to a $100,000 or $750,000 loan.
It's also wise to look into other business loan providers as well to see if there are options out there that might suit your business or your situation better. Not all loans are the same.
4.  Decide on a business loan solution that best meets your needs and timeframes
Not all business finance solutions will work for everyone. Once you've got a shortlist of potential providers, compare the processes and offerings to see which option best meets your needs. Consider the advantages of applying online vs. on paper/in person, the decision timeframe, the interest rate, loan security and more to ensure you choose the provider that's right for your business.
One thing to bear in mind during this comparison process is that interest rate isn't always the most important factor. For example, a 2.00% p.a. interest rate differential on a $100,000 loan is only $5.47 a day over the course of a year – it may be worth weighing up whether that extra cost would be worth a potentially better security arrangement or a faster application and decision process.
5.  Pull together your supporting loan information
The different types of information you may need to provide with your application could include historical accounts (if you've got them), a simple budget, a more detailed forecast, or maybe just a breakdown of costings and any supporting invoices. The security arrangement and the amount you want to borrow may impact how much information you need to provide.
One handy tip here is to prepare your driver license and proof of address at this stage, which will be required for anti-money laundering (AML) checks. Having these ready to go will make it simpler if and when you're approved.
6.  Apply for the business loan
Depending on the provider you've chosen, the application may be online, on paper, or in person. Something to bear in mind if your business operates during the day is that a non-online provider will likely require an appointment during banking hours, whereas an online application can be completed in your own time, from wherever you are.
7.  Get a decision on the loan
A decision could take anywhere between 24 hours to multiple weeks, depending on the provider. Once approved, some lenders offer digital document signing through a platform like DocuSign, otherwise you may need to make another appointment to sign the Letter of Offer in person.
8.  Get your business loan paid out to you
Once you've returned the signed Letter of Offer, settlement is typically quite quick for most providers – and once you've settled, the rest is up to you! From this point onwards, your lender should ideally move to the side lines. A good finance provider should be ready to help if and when you need something from them, but will otherwise leave you to it.
Heartland has helped over 8,600 business customers with finance to fund their growth. As an online provider, we're committed to turning around applications within 24 hours so you aren't tied up waiting on a response. With unsecured lending up to $100,000 and revolving credit options, we're here to help you build your business in a way that works for you.
Click here to learn more about our business finance options.
Lending criteria, fees and charges apply.

Back to blog