Back to blog
Business Blog
Support for COVID-19 affected businesses
Updated: 4 May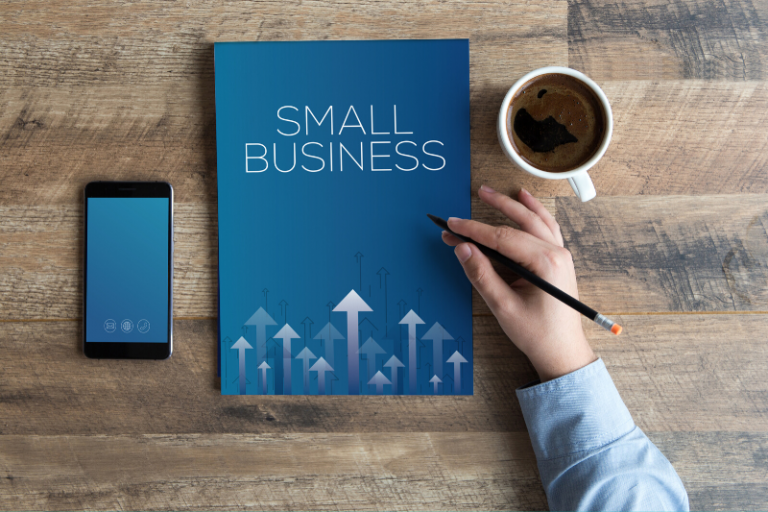 The Government and New Zealand's banks continue to extend support for individuals and businesses during this difficult time.
On 1 April 2020, the Government announced $6.25 billion in new lending would be available to COVID-19 affected businesses through banks. Find out more about the Business Finance Guarantee Scheme.
To provide further support for small to medium business owners through the effects of COVID-19, the Government has also announced its new Small Business Cashflow Scheme. Find out more about the Small Business Cashflow Scheme. Applications are expected to be open from 12 May.
It also recently increased its Economic Support Package to provide a $12.1 billion package to help all New Zealanders affected by the COVID-19 virus to get through the challenging times. Of that, $8.7 billion has been allocated for businesses and jobs. Find out more about the Economic Support Package.
In addition to this, the New Zealand Bankers Association (NZBA) announced on 23 April that banks would support small businesses with turnover of less than $250,000 with various options to help manage cash flow and other commitments during this period. This applies to existing Open for Business or Heartland business loan customers with turnover of less than $250,000. Get in touch if this is something you're interested in.
Business Finance Guarantee Scheme
New Zealand banks can now offer up to a total of $6.25 billion in guaranteed loans to businesses that are financially impacted by COVID-19.
New Zealand based businesses with an annual turnover between $250,000 and $80 million can apply for loans up to $500,000, with a maximum term of three years.
The loans will be supported by the Government which will cover 80% of the risk, while banks cover the remaining 20%. This means that the $6.25 billion for this scheme is made up of $5 billion from the Government, and $1.25 billion from banks.
This scheme is available for new and existing customers of Heartland Bank. If you're an existing Open for Business or Heartland business loan customer, or a new customer, then get in touch to find out how we might be able to support your business.
Heartland Bank lending criteria, terms and conditions apply.
Economic Support Package
Now that many New Zealanders may not be able to go to work for the next few weeks, the priority is ensuring they continue to receive some form of income through this period.
The Economic Support Package was extended to cover wage subsidies and support for all businesses, self-employed people, contractors, registered charities, non-government organisations, incorporated societies, post governance entities and employees affected by the coronavirus pandemic in all sectors. And it's available immediately.
Who can apply?
Businesses will be eligible to apply for wage subsidies if they can show a 30% decline in revenue for any month between January and June 2020 compared to the year before – including projected revenue. It must be a decline in actual revenue or predicted revenue which is related to COVID-19, such as a reduction in bookings for accommodation providers.
Where a business has been operating for less than a year, they must compare their revenue against a previous month that gives the best estimation of the revenue decline related to COVID-19.
What's on offer?
If an application is approved, employers would be paid $585.80 per week for full time staff, and $350 for part time staff. This means employers will receive a payment of $7,029.60 for a full-time employee and $4,200 for a part time employee.
The payment covers 12 weeks per employee and is designed to ensure the future viability of your business.
Wage subsidies will be available for 12 weeks with application available immediately. Businesses will have to show how they plan to fight back against the spread of COVID-19. The business must also make best efforts to retain employees and pay them a minimum of 80% of their normal income for the subsidised period.
Tax changes to support cash flow
On 15 April 2020, the Government announced a new suite of support measures, including a temporary "loss carry-back mechanism". This mechanism will allow a business to offset a loss in either their 2019/2020 or 2020/2021 tax year against a profit in a previous year, this could mean that a business may be eligible to receive a refund of some or all of the tax paid in the previous profitable year. Any resulting provisional tax overpayment in the 2020 financial year will be refunded.
The Government is also changing the tax loss continuity rules to make it easier for businesses to raise new capital without losing the benefit of their existing tax losses.
Currently, if a business has more than a 51% change in ownership it cannot keep its tax losses. The introduction of a 'same or similar business' test, means a business could carry forward losses. To meet the test, the business must continue in the same or a similar way it did before ownership changed.
Businesses will also be able to access free, tailored specialist support related to the likes of business continuity planning, finance and cash flow management, HR and staffing issues, and potentially any sector-specific issues. This support will be provided through established services including the regional Business Partner Network and the helplines run by the Employers and Manufacturers Association and Canterbury Chamber of Commerce.
Other business cash flow and tax measures include:
giving Inland Revenue the discretion to remit use of money interest for customers significantly affected by COVID-19
increasing the threshold for provisional tax from $2,500 to $5,000, with the aim of reducing cashflow pressure on businesses
increasing the small asset depreciation threshold from $500 to $1,000 and to $5,000 for the 2020/21 year, allowing depreciation on commercial and industrial buildings and removing the hours test from the In-Work Tax Credit from 1 July 2020.
Leave and isolation support
There is $126 million allocated to COVID-19 leave and isolation support.
If you're an employer, contractor, sole trader or self-employed, you may qualify to get the COVID-19 Leave Payment of $585.80 per person working 20 hours or more a week. This covers full-time, part-time and casual employees and contractors who are legally working in New Zealand and need to self-isolate because they have COVID-19 or are caring for dependents who need to self-isolate.
Employers receiving the payment for employees required to self-isolate can receive it for 14 days and then reapply every 14 days from that time. Self-employed people are eligible if they are usually earning at least the minimum wage.
Work and Income aims to make payments five working days after they have all information they need from businesses – but this depends on the number of applications.
The Government has made it clear this is just the beginning. They will constantly review measures to ensure they are supporting the people and businesses that need it most.
Find out more and apply online
Apply online for the COVID-19 Wage Subsidy or COVID-19 Leave Payment or read more about the Government's Economic Support Package and Business Finance Guarantee Scheme.
If you're an Open for Business or Heartland business loan customer impacted financially by COVID-19, get in touch. We're here to help you and your business as best we can during this uncertain time.
Back to blog