Back to blog
Business Blog
Reassess your business for recovery
COVID-19 has introduced new challenges which have had significant impacts for small businesses so far. However, it may also present new opportunities for growth, especially for businesses keen to review, adapt and make positive changes. Now's the time for blue sky thinking and to think outside the box – how could your business grow? Are there new markets to explore? What's next for your business?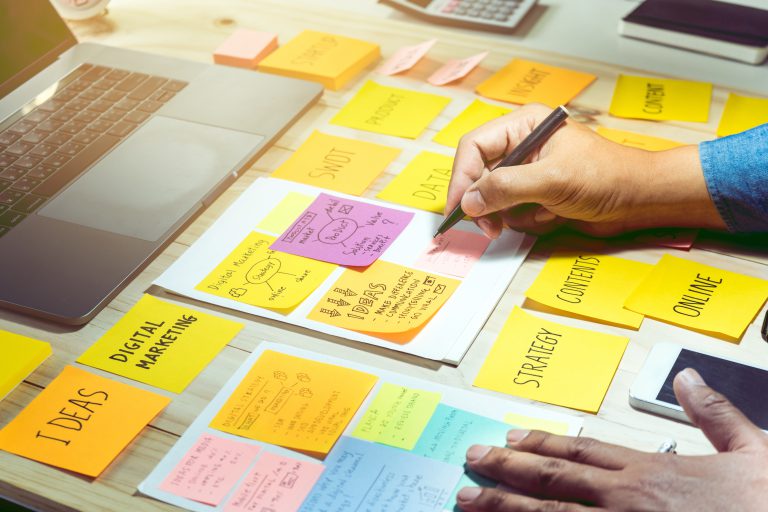 To identify or make the most of those new opportunities, reassessing your financial situation now will help to ensure you're well-positioned to achieve your future goals.
Reassess your cash flow
First, get a handle on your cash flow. Start by contacting all clients who owe money to find out if and when they can pay. See if you can negotiate flexible terms or payment options with suppliers.
To work out your current cash position, you might like to create a spreadsheet for your budget. Try the budgeting tool at Sorted.org.nz to help you get started.
Cut costs
Consider reducing your overheads wherever you can and review how you might be able to create efficiencies in the way your business operates.
If you've discovered during the crisis that staff can effectively work remotely you could possibly consider downsizing premises or moving to another location that is not as expensive.
Wage subsidy
If wages have been impacted, in the short term, you can apply for the government wage subsidy. You can also claim tax relief and depreciation on your buildings. Find out more about the wage subsidy.
Reassess your operations
Look at undertaking some research to see what the market requires and work out whether your business has the capability to provide this. If not, ask what you need to change to adapt?
Do a SWOT analysis (strengths, weaknesses, opportunities and threats) of your business operations and your whole industry. After COVID-19 you might discover reduced demand for your products or service. Clients may not be around anymore. Your supply chain may have been broken and it might be difficult to source the products, materials and resources you need locally for a reasonable price.
Evaluate every aspect of your business from your product or service, supply chain and manufacturing processes, to your premises and location, operations, management, staffing, branding and marketing to costs and accounting systems.
Re-create your business plan
Your SWOT analysis could provide the insights you need to get creative and rewrite your business plan to maximise opportunities that may put you in a competitive position.
With your SWOT analysis complete, dust off your business plans and reimagine your strategy in the post COVID-19 environment.
If you don't have a plan, here's a good quick fire plan to get you started. Your headings could include your mission, key metrics (revenue, net profit, profit margin, operating costs, asset utilisation rate, employment engagement), top jobs you need to do to achieve your mission, next steps and plan of attack, how to overcome barriers, and a to-do list to make it all happen.
Business advisors and industry organisations are available for help in devising different ways to do things. They can show you ways to innovate within your own business by exploring different revenue streams. Business advisors within your industry organisations may have specific advisory resources for help. Organisations like Grow NZ Business, which provide advisory networks for businesses, might also be a good place to look for support.
Reassign work
Once you have undertaken a SWOT analysis, evaluated your cash flow and looked at your costs, you will have highlighted areas of your business that may not be as profitable as others. This could include your human resources. You may need to look at upskilling key staff to enable them to explore new projects that will make the business stronger and sustainable in the long run.
Talk to the bank
If you need business finance or support with an existing business loan to help you reach your business goals, talk to your bank about how they might be able to help.
Heartland Bank may be able to offer existing customers affected by COVID-19 a 3-month interest only period or a 3-month payment deferral. The bank is also participating in the Government's business finance guarantee scheme, where customers with turnover between $250,000 and $80 million may be eligible for up to $500,000 for working capital, subject to a range of terms and conditions.
Remember it's only a stop gap measure if your business has been and is going to be viable.
Find out more about Heartland business loans and support for businesses.
Split your funding
If your loans are secured, to leverage more cash, you might like to consider splitting your funding between banks to protect your assets.
If one bank holds all your facilities including your home loan, then if you default on the loan, they could use the equity in your house and other personal assets to partially or fully cover your business debt. If you wanted to borrow more money, then you may be limited.
The bank could also decide it has topped out on its exposure to you. If this were to happen, you would have nothing else to offer another lender.
Splitting the funding makes it much more difficult for banks to get your house. And your borrowing power is greater.
But make sure you only borrow what you need and can make repayments on, to keep the risk as low as possible.
Get advice
Getting advice on re-structuring from your lawyer or accountant is critical as early as possible.
It takes time to set up the right structure for asset protection. That's a mid to long term play but very important for the future.
In summary
Talk to your bank first and explore every opportunity to make your business viable for the future. Now is a Kodak moment for businesses – this may be your chance to change, grow and develop or risk going out of business.
Apply online for the COVID-19 Wage Subsidy or COVID-19 Leave Payment or read more about the Government's Economic Support Package and Business Finance Guarantee Scheme.
If you're an Open for Business or Heartland business loan customer impacted financially by COVID-19, get in touch. We're here to help you and your business as best we can during this uncertain time.
This information has been prepared without taking account of the needs, objectives, or financial situation of any particular individual.
Information provided is accurate as at 28 April 2020 and may change from time to time.
Heartland Bank's lending criteria, terms and conditions apply.
Back to blog