Back to blog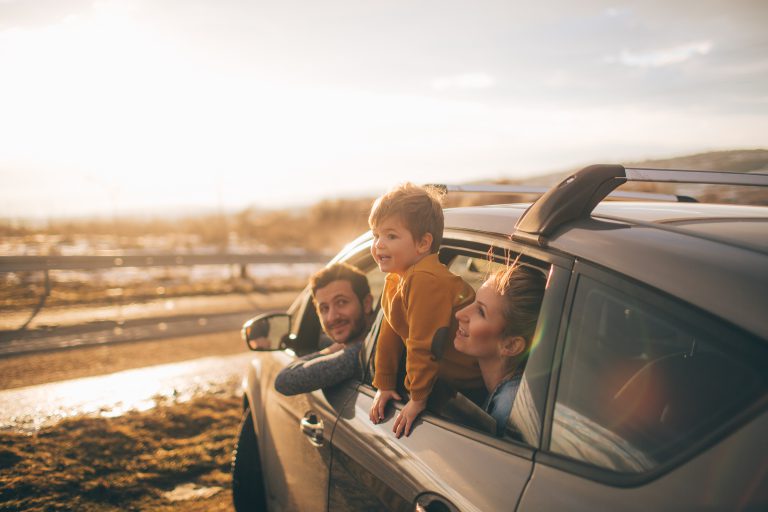 NZ road trip: Should I rent a car or drive my own?
Normally, New Zealand roads are filled with tourists who've hopped in a campervan or car to explore our beautiful country.
Due to the border closure, however, it's unlikely that the travellers out and about this summer will be international tourists – they'll be Kiwis. And unlike foreign visitors, who have no choice, locals will need to decide whether to take their own car on a road trip or to rent one.
Here are some things to consider when it comes to taking a roadie with a rented car or your own.
Cost
The first issue that comes to mind is cost. Renting a car will likely be more expensive (at least in the short term) than driving your own. You'll have to pay the cost of the rental, plus any extra insurance the car needs – which is good to have if you're going to be driving on dirt or gravel roads that could chip the paint or windshield.
However, when you rent you have the option to pick a model that's more fuel efficient than your own car. This could save you a lot in petrol costs if you're going to be gone for a while. Many people are also trying to support local businesses while tourism is down, so depending on your views, the rental cost might be justified.
If you drive your own car, you won't have to pay rental costs. With that said, you will be absorbing the risk of doing any damage or accelerated wear and tear to the car – not to mention potentially lowering its value by putting a solid chunk of kilometres on it. Speaking of which…
Kilometres
If your car is expensive, vintage, or even just a bit unreliable, you might be reluctant to put unnecessary k's (and stress) on it. With renting, you usually don't have to worry about how far you've driven, but check your agreement to make sure, as some rental companies charge per kilometre after a certain number.
If you're driving your own car, a two or three-week road trip could put on as many kilometres as half a year of commuting – and usually the more mileage your car has, the lower its future value will be. However, depending on your car, this might not matter! If you've got a dependable car with heaps of kilometres on it that you aren't expecting to get much money for, it might not be an issue to put on another few thousand.
Convenience
Another factor to consider when deciding whether it's worth using your own car for a New Zealand road trip is around flexibility and convenience. If you're renting, you get to pick a model that's best for your trip – for example, a big campervan where you can sleep, or a reliable SUV with enough space for the kids and bags.
Unlike driving your own car, renting also allows you to do a one-way roadie, because you can pick up the car in one place and drop it off in another. Keep in mind that you might have to pay extra for this privilege, though!
On the other hand, driving your own car has its own perks, like being able to leave straight from your house rather than go to the car rental location. You also don't need to spend time booking a rental, weighing up extra insurance options or filling out paperwork. And best of all, because you're already comfortable in your car, you also won't need to spend time getting used to how it drives.
There are a number of things to consider when you're planning a New Zealand road trip and aren't sure whether to rent a car or not. In the end, the decision will come down to what matters most to you in terms of cost, kilometres or convenience.
Maybe you're not sure your car is big enough or safe enough for a long road trip around the country, but you'd rather upgrade it than spend money on a short-term rental. If so, have a look at Heartland/MARAC's easy online car loan application, which can give you a decision in minutes.
Click here to learn more and apply.
Have fun and stay safe while you're exploring New Zealand!
Lending criteria, fees and charges apply.
MARAC is a division of Heartland Bank.
Back to blog